Vision and Strategies for Designated National University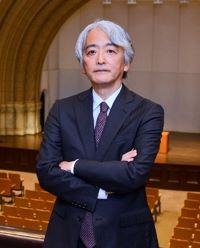 Hitotsubashi University will celebrate its 150th anniversary in 2025. Since its foundation, the University has made progress as an extraordinary academic community that fosters future leaders in a wide range of fields while developing top-level research centered on various domains in social sciences. Carrying on this history and tradition, Hitotsubashi University was awarded the status of Designated National University Corporation in 2019 with the expectation of playing a leading role in significantly raising the standards of the social sciences throughout Japan.
Designated national universities are expected to compete with the world's leading universities in a global competitive environment beyond the framework of domestic competition. With this in mind, we hereby present our vision and strategies for the fourth mid-term goals period (AY2022-2027) to become an international hub for world-class social science research and education.
To achieve Hitotsubashi University's institutional ideals while leveraging the distinctive features of its various fields of research and education, we will harness the agility of its small and smart organization to take a unified approach to strengthening international competitiveness and promoting structural reform, with the entire organization working together in the same direction, at the same level, and at the same pace. Specific initiatives will include the promotion of greater diversity (internationalization and diversification of personnel) under the strong leadership of the University President, the pursuit of a personnel strategy focused on accelerating the integration of the humanities and sciences from the standpoint of the social sciences, and the functional strengthening of the Hitotsubashi Institute for Advanced Study (HIAS), a university-wide research organization.
We formulated this vision and these strategies with the aim of not only further developing Hitotsubashi University, but also leading the reform of social sciences in Japan. Under the President's strong leadership, we will work together to realize these initiatives and continue to fulfill our role as a designated national university.
March 2023
Satoshi Nakano
President
Documents regarding Designated National University (DNU)
Progress (as of June, 2023)
We will present the progress of our initiatives and regularly update it.