The 4th El Colegio de Mexico Lecture Series (Special Lectures by Professor Maria Celia Toro) was held on Tuesday, April 15 and Thursday, April 17, 2014
The 4th El Colegio de Mexico Lecture Series was held at Hitotsubashi University on April 15 and 17, 2014. Professor Maria Celia Toro, who is a well-known political scientist in Mexico, gave a series of two lectures on international relations and politics.
These lectures were open to students and professors at other institutions as well as at Hitotsubashi University. More than 180 people attended Professor Toro's lectures over the two days. Her enthusiastic presentations were listened to attentively, and participants asked many questions about the present situation in Mexico. At the reception after the lectures, many participants enjoyed a friendly talk with the professor and promoted international friendship.
Hitotsubashi University concluded a general agreement with El Colegio de Mexico in September 2000. Based on the agreement, a Memorandum of Understanding on the creation of an exchange lecture series was signed in October 2010. Since the first lecture in January 2011, the lecture series has now been held for 4 years.
In March 2014, Professor Yuichi Washida, from the Faculty of Commerce and Management of Hitotsubashi University, went to El Colegio de Mexico to give a lecture series. His lectures on Japanese marketing strategy favorably impressed both students and professors at El Colegio de Mexico.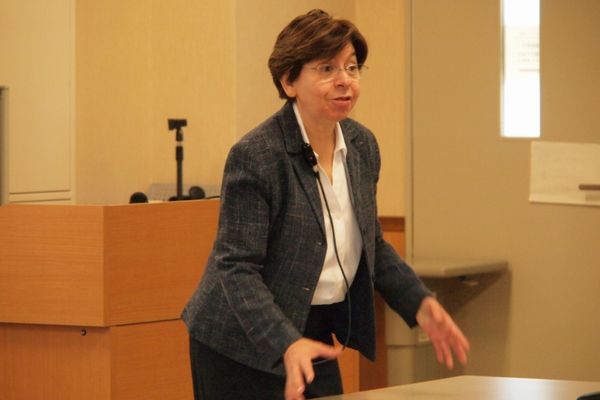 Prof. Toro presenting a lecture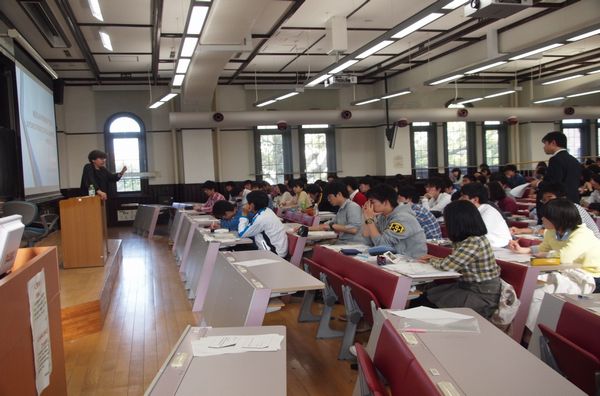 Prof. Toro and participants in the lecture
Reception after the lecture on April 17th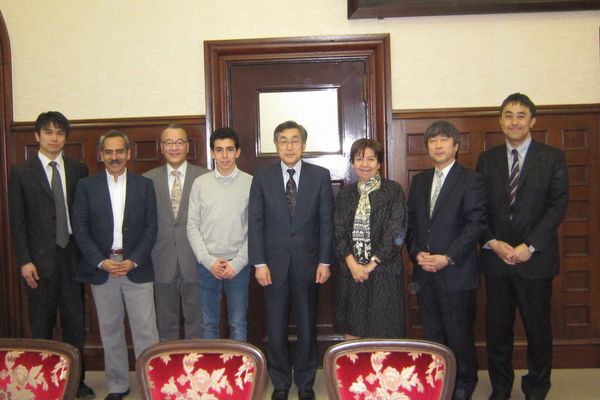 Welcome lunch for Prof. Toro, with President Yamauchi and board members