President Tadenuma Signs a Joint Statement Endorsed by 33 Universities around the World
A joint statement titled "Mobility in higher education as a catalyst for resilience and renewal" was issued on June 29, 2020 by the presidents of 33 universities across the world. President Tadenuma attended the online signing ceremony that announced this statement.
The international mobility of students and researchers in higher education institutions has come to an almost complete halt because of the ongoing COVID-19 pandemic. This global crisis has, however, created certain novel opportunities for scholars. New possibilities for cross-border education and research are being generated through emergent online technologies. Universities will continue to grow in their functions of educating globally-oriented citizens and will become pivotal to the construction of a more sustainable and equitable world.
This understanding is reflected in the joint statement that outlines a shared vision for the prospective policies to be undertaken by global universities. The 33 signatory institutions are spread all over the world. The initiative was spearheaded by IE University in Spain, and the signatories to the statement include Science Po in Paris, the London School of Economics and Political Science (LSE), Vienna University of Economics and Business, Maastricht University in the Netherlands, Luiss University in Italy, Harvard University and Yale University in the USA, British Columbia University in Canada, Tecnológico de Monterrey in Mexico, Universidad de San Andrés in Argentina, University of Cape Town in South Africa, Koç University in Turkey, Singapore Management University, and Renmin University of China.
Japan is represented solely by Hitotsubashi University, and as a signatory, President Tadenuma delivered a speech on the significance of this joint statement.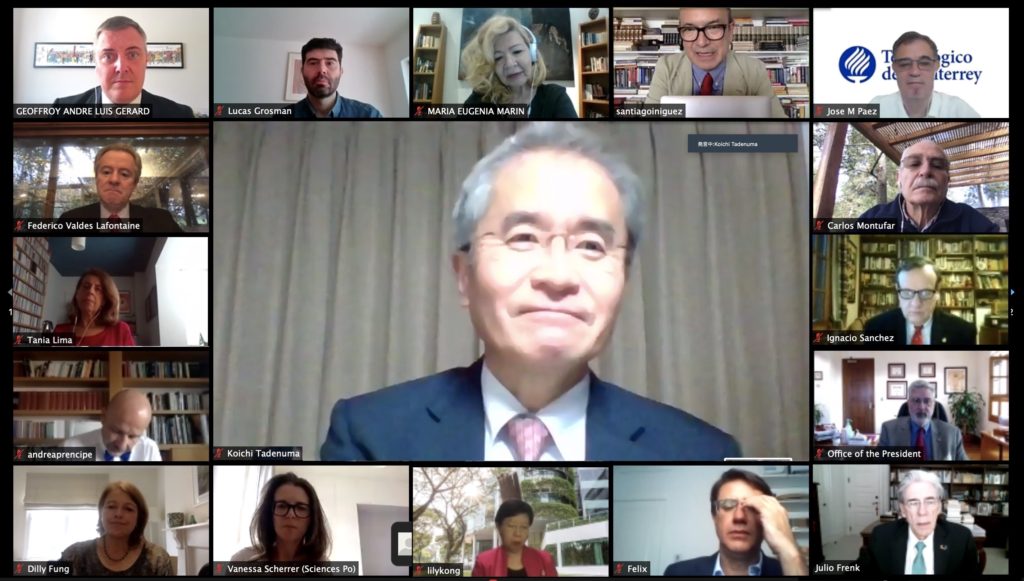 For details:a joint statement titled "Mobility in higher education as a catalyst for resilience and renewal"